We can all relate to how much of a nuisance rodents can be, however rats and mice are also known to directly transmit several diseases making them a risk to human health. Our safe & targeted rodent control solutions are on hand to keep your family from harm's way.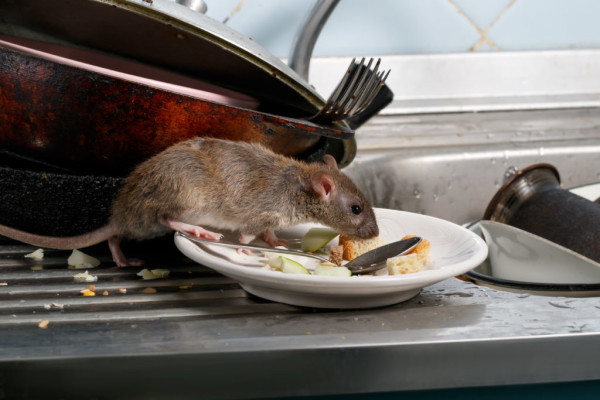 Generally, there are three rodents that are considered pests in the UK, these include the Brown Rat, Black Rat and House Mouse. Although active all year round, rodents begin to look for warm places over the Winter period – this includes our homes! During the winter months, it is not uncommon to have an unpleasant encounter with a rodent.
These pests invade residential properties in search of food and shelter. If you have seen a rat or mouse in your home, it's unlikely to be alone. Rodents can theoretically produce 200 offspring in a single year! This makes it easy for an infestation to build up quickly. There are many tell-tale signs that you have a rodent issue – we've put together some of the key signs and the havoc they can cause here.
Rodents can cause damage, spread disease and breed quickly so it's important to manage rodent situations promptly – read all about the diseases associated with rodents here. Our local teams of skilled operatives can quickly respond to your situation and create individually tailored, no-nonsense treatment and rodent control. Don't delay in booking a treatment to eliminate rodents from your home and reduce the risk to you and your family.