Do lasers deter birds?
Laser technology can be safely used as a bird deterrent system, without harming birds. Laser bird deterrent systems are effective at moving birds from their roosts in various situations and locations, including warehouses and on or around airports. As the bird scarer laser is silent, it is also ideal to use where noise is an issue.
How do laser bird scarers work?
First and foremost, laser bird deterrent systems use high powered green laser beams that are designed not to hurt birds, but to stimulate a flight response. Green laser beams are employed as they are most effective and safe type of laser for bird scaring. Birds perceive the laser light as a predator-like presence, which encourages them to leave their roosts.
The best results can be achieved by repeatedly treating roosting sites at dawn and dusk, as the effectiveness of the laser can lessened during daylight hours. This also gives birds time to find alternative roosts outside of the controlled area.
At NBC Environment, we use The Agrilaser Autonomic®, which is a fully automatic and autonomous laser bird deterrent system. It can be used on roofs, poles, hillsides, and other areas. The laser is fully automated and configured through a remote control.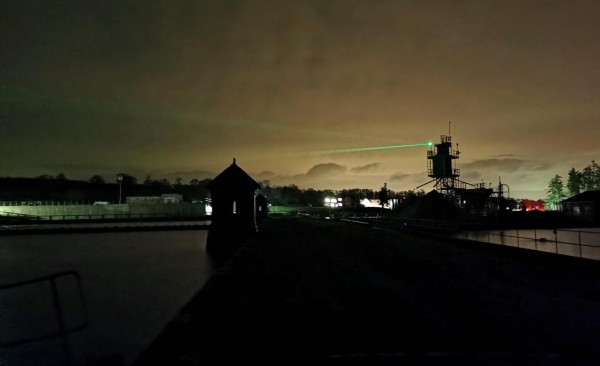 Do lasers affect birds?
Laser bird scarer systems can change the behaviour in some bird species if a constant programme is used, all without harming them. Repeated use of a laser to deter birds is an effective technique, encouraging birds to move to alternative roosting venues.
Using the green laser beam unsettles the birds as it approaches them, and whilst it doesn't hurt them, birds don't like it, and will move away from an area. Laser bird deterrents can be used to scare and repel all types of pest bird species including pigeons, gulls, starling and Canada geese.
Bird deterrent laser safety
Class 3B lasers are specifically for use in controlled environments only. As with use of all laser technology, it should be treated with the greatest of respect and operated under controlled conditions. There are strict laws around the safe use of laser equipment and Agrilaser system can be protected with a PIN code that has a built-in emergency stop.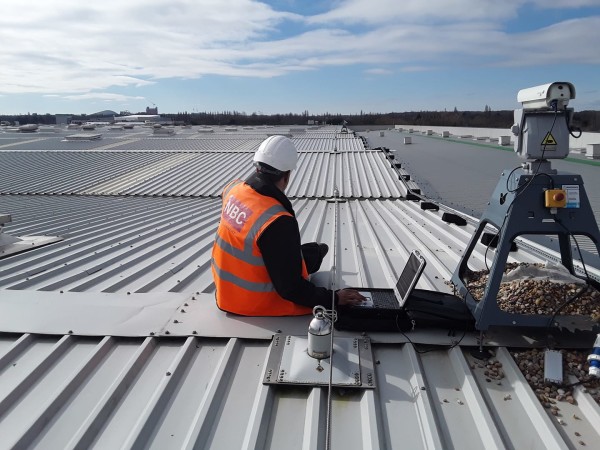 Proven laser bird deterrent
Oswestry Water Treatment Works were having problems with roosting gulls which posed a serious health risk to the water quality from the bird guano, feather moult and food scraps. After we had completed a thorough survey, we conducted an 8 week trial period using Agrilaser technology combined with the use of falcons and hawks.
The programme was so successful that the species no longer roost on site overnight and has led to a permanent installation of the Agrilaser system, plus an annual falconry programme. Read the full story here.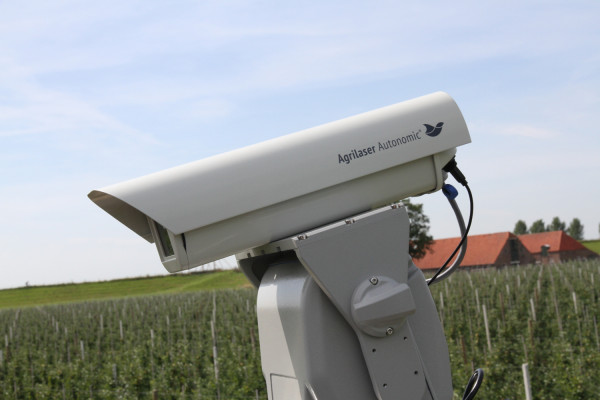 Laser Bird Deterrent Key Benefits
Long range - Maximum 12 km2 from one position
Silent – Ideal for use in built up areas or where noise is an issue
Non-lethal – Birds are not removed unharmed
Chemical-free pest bird deterrent
Zero habituation with sustained use
Versatile bird scaring system with multiple applications
Class 3B laser – for use in controlled environments only

Book a free site survey to find out if the Agrilaser Autonomic is suitable for your setting, or get in touch with a member of our team, to find out more about laser bird dispersal systems and other bird control solutions by calling 0333 567 2020.